I have downloaded Picasa.
Uploaded this picture on Picasa. Sent to Hello and uploaded on my blog.
Ripples create perfection.
Perfection is no ripple.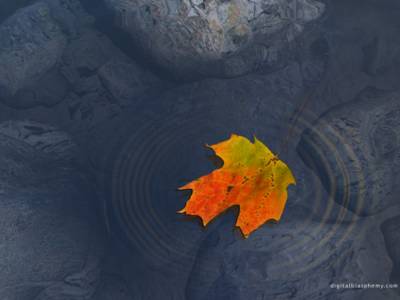 Posted by Chirayu
Feel like writing a Haiku. A four-liner would be the right word.
Orangish-green leaf on water wonder where it will go
Water creates ripples takes it nowhere
Better to be swept by a flowing stream that gives movement
Than last a life-time at the same place.